Weyside Urban Village
Policy A25 in the Local Plan shows a ambitious plan that covers two major elements.
Sewage and Waste Treatment
The rebuilding of the current sewage and waste transfer station on a site to the north of the Slyfiled industrial site.
(1) New council waste management depot (relocated on site)
(2) New or enhanced waste management facilities (including a waste transfer station and a community recycling centre)
(3) New sewage treatment works and
Weyside Urban Village
After Land remediation the vacant land will be available for development. This development - now called Weyside Urban Village - is allocated to provide
(1) Approximately 1,500 homes of which 1,000 homes (C3) will be delivered within the plan period
(2) 6 Gypsy and Traveller pitches
(3) Approximately 6,500 sq m Light industrial (B1c) / Trade counters (B8)
(4) Community facilities (D1)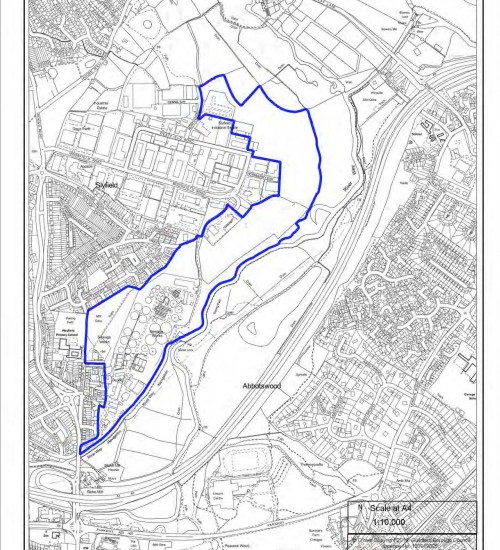 Weyside Urban Village Plans for Approval
The Weyside Urban Village is in the process of developing a planning application which is to be split into several parts.
'Hybrid' Planning Application for Weyside Urban Village
• Outline planning permission sought for use of land and amount of development in accordance with Local Plan
• Full permission will be sought on certain operational and infrastructure elements to enable the scheme to progress swiftly – this includes land remediation works as well as site access points.
• Parameter plans will be submitted for approval with the which show the proposed land uses and where these will be;
building heights; the structure of green infrastructure; as well as key accesses, roads, cycle and pedestrian routes.
• Detailed permission (approval of Reserved Matters) will be sought on phases of development in accordance with parameter plans and Design Code – these will be subject to separate consultation.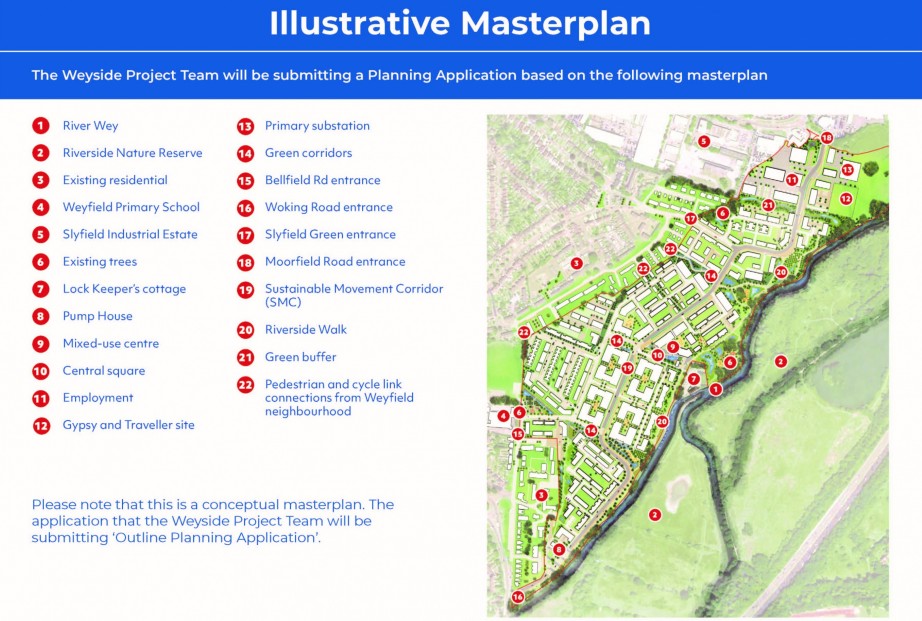 Proposals
The team working on the Weyside Scheme have completed a series of public consultations.
Below are links to a selection of the final sllides presented on the proposals split into topic areas and optimised for download.
The final presentations provided details on
Principles for the Development and Planning Application Timescales
All presentations can be found at the Weyside Urban Village Site