Town Centre Master Plan
Guildford Council decided in the summer of 2020 to proceed with the Guildford Economic Regeneration Programme (GERP) within which a major element is the production of Town Centre Master Plan (TCMP).
This initiative will result ultimatelly in Supplementary Planning Documents being adopted to guide development of the Town.
The Council previously commissioned Allies and Morrison to conduct a similar exercise. This resulted a in draft set of proposals in 2014. The Allies Morrison proposals were never adopted by the council.
Subsequent to the Allies and Morrison Report the Guildford Vison Group produced an innovative scheme that involved a major change to the central road layout in Guildford. This scheme was the result of a study commisioned by Guildford Vision Group from Leonard Design Architects . A video of this scheme can be found here. Further details can be found on the Guildford Vison Group site
The curent GERP project covers an area in the Town Centre that extends beyond the normal Town Centre boundary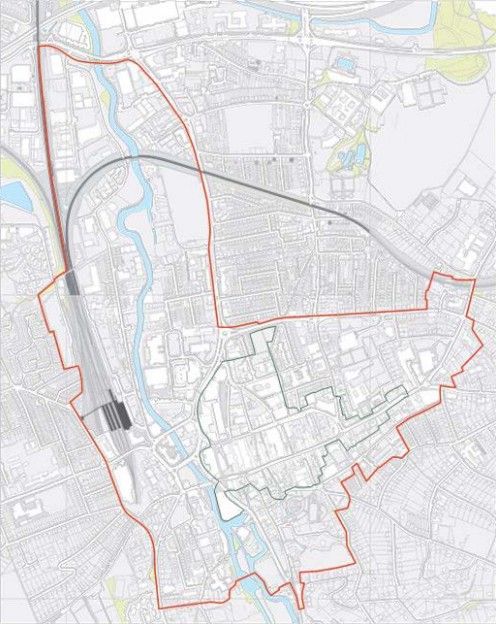 The Details of the GERP Programme with it main stage are:
Gateway 1
• High Level Strategic Appraisal including constraint analysis
• Budget £500k
• July 2020 to January 2021
Gateway 2
• Development of options and concepts
• Preparation of Business Case
• Submission of Grant applications
• Estimated budget £1.5m
• January to December 2021
Gateway 3
• Grant Funding Award
• Infrastructure planning submissions
• Budget to be agreed (Approved Weyside budget for this stage £2.9m)
• January to November 2022