Guildford Design Awards 2023
16 August 2023
Short List Commercial Building
Pembroke House, Mary Road, Guildford
Client: Investra Properties Ltd
Architect: Child Graddon Lewis
On a brownfield site previously occupied by an industrial building, this new-build, 2750 sq metre office building on 3 floors, is L-shaped in plan. It contains sustainable Grade A office accommodation with each floor benefiting from its riverside location giving views over the River Wey. The elevation to the river with terraces for use by office users, makes an individual and positive addition to the riverside. Due to its location the building has been raised to accommodate flooding.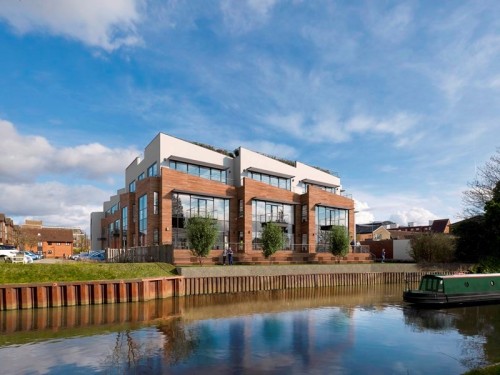 White Lion Walk, High Street, Guildford
Client: Redevco
Architect: Corstorphine & Wright
The existing shopping centre in the heart of Guildford, with a mall running between High Street and North Street, has been altered and refurbished to improve the legibility of the connection these tow prime streets and maximise the sites potential.
This included repurposing the first floor space for office use due to changing trends in retail and demand for flexible workspaces in the town centre. Combined with this is the modernisation of the whole building and opening up of the mall between the two streets by removing the central lifts and escalators.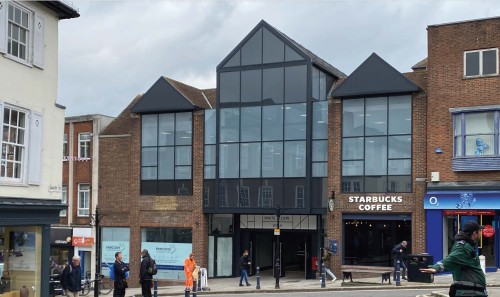 The Boathouse, Millbrook, Guildford
Client: Soulspace
Concept Architect: Martin Johnson
Executive Architect: Mitchell Evans LLP
This new building has been constructed on a brownfield site, previously occupied by a boat hire business. The building, on three floors houses a community-led members' club focused on co-working spaces designed also for events. It contains a café for members and public. The building's design has been based upon a traditional Victorian boathouse with a series of tiled pitched roof gables and brick elevations with oak windows and balustrades. The buildings interiors have been designed to create a club atmosphere with varying size spaces with differing interior décor and furniture. In addition to workspaces there are meeting and event spaces. Being sited on the riverside allows users good views over the river.