New electric buses- but not from Guildford.
12 November 2023
Once Based in Guildford.
Dennis Motors or Alexander Dennis as it is now known, is an old Guildford Company which moved in 2020 nearly all its operations out of Guildford. It has recently announced a new generation of Electric Buses offering more choice, more flexibility and more value.
Bus building has become surprisingly hi-tech especially with the use of electric drive trains. Guildford lost a valuable local employer.
Enviro
The new buses have been designed as zero-emission vehicles. A new design is aimed at allowing local authorities and bus operators to make a landmark statement of their investment in a cleaner fleet.
The first two vehicles are the 11.1m-length Enviro400EV double decker designed to operate on busy urban and interurban routes, it has a range of up to 260 miles.
The second vehicle is the Enviro100EV is a highly manoeuvrable small bus just 8.5m long and 2.35m wide, which can cover up to 285 miles on a single charge.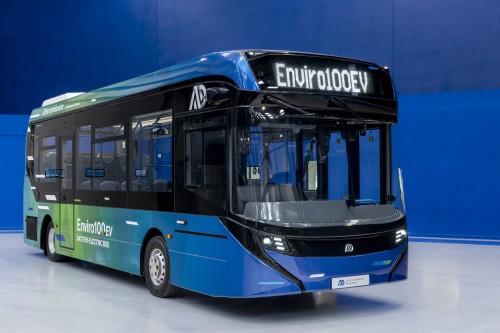 A full-sized single deck bus will be added to the range.
Batteries
The battery packs are mounted within the chassis and rear of the vehicle as well as under the staircase of the Enviro400EV. Underfloor packs are mechanically isolated from the chassis to protect them against external loads from twists and impacts. This also enables the easy replacement of the batteries during the operational life of a vehicle. This also allows for the vehicles to benefit from advances in battery capabilities without the need for vehicle modifications as pack dimensions and interfaces with the vehicle are standardised. Impact is already planning a future iteration of NMC batteries for Alexander Dennis that is expected to increase range even further.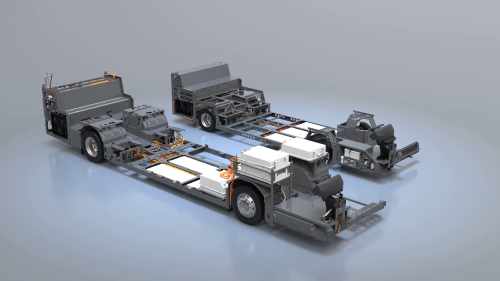 Alexander Dennis have analysis that the Double Deck Enviro400EV will be able to cover two consecutive seven-year contract terms on typical Transport for London routes without a battery change, or typical provincial routes for up to 20 years with just one mid-life change of batteries.